By guest financial blogger, Kimberly Temple Schrant
It's that time of the year again. With the end of the year comes the holiday season. November and December seem to rush by. But this year, consider slowing down a little and truly adopt a giving mindset. It could turn this Christmas season into the best one you've ever had.
Joanna was at the end of her rope. Christmas was coming up and the stress was impacting her greatly. She'd always felt it important to spend a lot this time of year. She thought it showed people how much she cared. But it was always a strain on her pocketbook.
What she hadn't realized was how little most people thought of the money she spent. It wasn't until her best friend, Shirley, told her that she'd rather not receive such extravagant gifts that Joanna really started thinking about things. Shirley told Joanna that she'd rather spend time with her than just have a gift left on her porch one December evening. This got Joanna pondering what giving really means.
In Acts 20:35, Paul tells us that Jesus instructed, "It is more blessed to give than to receive." Here, we were reminded of the importance of helping the poor and the weak. But there was something else we weren't told. Something we'd have to find out for ourselves when we followed those instructions. That the benefits to us, to our emotional and spiritual wellness, are significant. When we give, and that means out of the goodness of our heart and not out of obligation, the intangible benefits are so much greater than any energy we expend.
Joanna thought about what Shirley had told her. Maybe she had this giving thing all wrong. Maybe she didn't have to spend a lot of money. But what she did have to spend was so much more valuable than currency. She had to spend her time.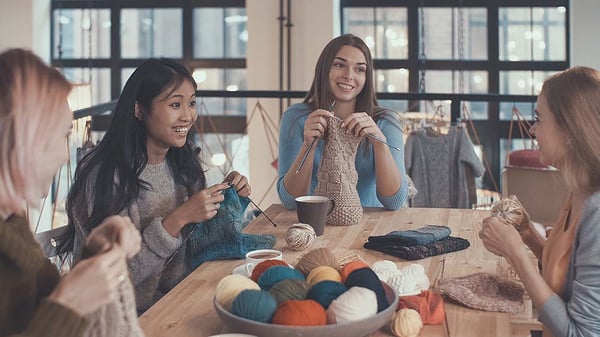 So, this year, Joanna did things differently. She didn't spend a ton of money on gifts. Instead, she planned a little get-together for some of her friends. Her idea was to have an afternoon crafts party. They could spend time together, make gifts for the church angel tree, and chat about all that had been going on in their lives recently. Time spent in bonding and deepening their relationships, not mindless shopping and spending on things that people didn't really need anyway.
Think about when you've done something nice for someone. And, honestly, the person didn't even have to know it was you. The feeling that you get from giving is special. It's a feeling that comes over you in no other way. It just feels "right." And, it is.
Studies show that giving, when done with the right mindset, has all sorts of physical benefits. People have better, longer, happier lives when they think of and give to others. Giving not only feels good, it's good for you. What a blessing! There aren't many things that achieve both of those goals.
Joanna had her Christmas get-together. And she was so glad she did. It gave her a chance to catch up on friendships, help the community, and give her friends a nice day of the same. It was one of her fondest memories of the year. It was relaxing and refreshing. Sure, she was tired after a whole afternoon of chatting and making gifts. But it was a good tired. Not the harried feeling she'd felt in the past, rushing from house to house, dropping off gifts for which she'd spent too much money and given too little thought. This was so much better. And, it helped her realize how true those instructive words of Jesus were. Joanna found out for herself that "It is more blessed to give than to receive."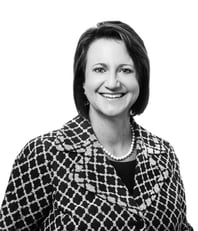 Kimberly has over 20 years of experience in accounting and finance. Before forming Kansas Money Coach LLC, Kimberly worked as a managing director with Grant Thornton LLP, and prior to that, Kennedy and Coe LLC (now, KCoe Isom LLP). She works with various companies as a writer on finance topics, teaches financial education, provides one-on-one coaching, plus tax consulting and compliance services to individuals and small businesses.