Chances are, you've seen the challenges out there during this season to publicly proclaim something you are thankful for each day in the month of November. We generally do think of this as the month of thankfulness and, truly, there is much to be thankful for in every season.
"giving thanks always for all things to God the Father in the name of our Lord Jesus Christ," Ephesians 5:20
Now that the turkeys have been carved, the casseroles consumed, and the pies devoured, we transition from a season of thankfulness to one of giving. And while there are many things pulling at us during this time, Medi-Share would like to ask you to prayerfully consider giving to your fellow members in need through our Extra Blessings portal.
Extra Blessings is designed to assist with eligible adoption expenses or significant bills related to pre-existing conditions that would otherwise be eligible for sharing. Extra Blessings is also available for bills that are ineligible because they exceed the sharing limits in the Medi-Share Guidelines, including the maternity sharing limits.
With Giving Tuesday coming this week, there is no better time to give than now!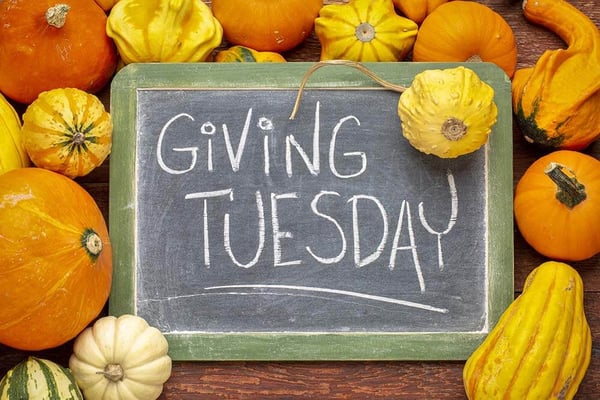 #GivingTuesday, the hashtag designated for that day, is a global day of giving popularized across social media channels. On Tuesday, November 27, join people in more than 150 countries around the world by giving.
"Today, I was overwhelmed with tears of joy when I received countless cards and letters of encouragement from members of this amazing community. They had seen our need in the Extra Blessings mailing and just overwhelmed us with so much encouragement! When we joined Medi-Share, we thought we were just getting a form of affordable 'coverage.' Little did we know, we were also joining with an amazing community of believers who walk in the love of God." – Amy E.
When you give to the Extra Blessings fund, you are helping some of our most vulnerable members walk through one of the most difficult seasons of life. This is what the Medi-Share community is all about – bearing each other's burdens as seen in the Early Church in the book of Acts.
"Now all who believed were together, and had all things in common, and sold their possessions and goods, and divided them among all, as anyone had need." Acts 2:44-45
"Nor was there anyone among them who lacked; for all who were possessors of lands or houses sold them, and brought the proceeds of the things that were sold, and laid them at the apostles' feet; and they distributed to each as anyone had need." Acts 4:34-35
More than $3.3 million in Extra Blessings funds for fiscal year '18 were distributed to 117 recipients, and there are new member needs arising each month. If each household gave $0.94, all needs would be met!
Won't you consider helping your fellow member this Giving Tuesday?
"Now to him who is able to do immeasurably more than all we ask or imagine, according to his power that is at work within us, to him be glory in the church and in Christ Jesus throughout all generations, for ever and ever! Amen." Ephesians 3:20-21