By Guest Blogger, Traci Rhoades
By the time my feet hit the campus of a private Christian university as a freshman, I had hidden about a hundred Bible verses in my heart. My desire to be a disciple of Christ was solidified and I knew I did not want to sin against him.
"Your word I have hidden in my heart, That I might not sin against You." Psalm 119:11 (NKJV)
And it was good to memorize those verses. In high school, I participated in Bible quizzing and I committed details of whole chapters to memory. The seeds of being a lifelong Bible scholar had been planted.
When I began reading the Bible chronologically in my 30s, it was like adding Miracle Grow® to the seeds. Christ the living water did His part and the Bible opened up to me in a whole new way. It became more than a single verse or two to help me in my personal life. It became more than individual lessons from godly men and women who had gone before me.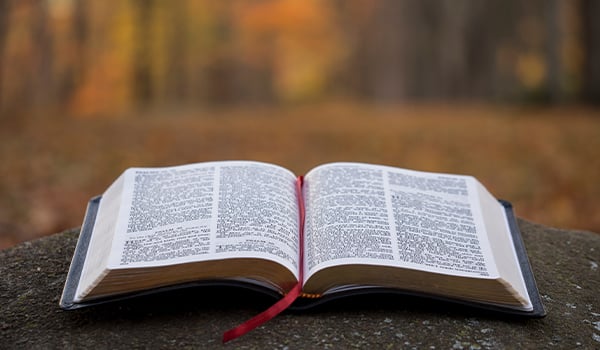 The Bible became a way to know God more and more.
Part of this came from the discovery that scripture shows us God's plan for humanity. It isn't meant to be read in separate chunks but as one narrative. For the first time, I read the psalms of David as they occurred in his life. The kings, the chronicles, and the prophets told the story of Israel, God's chosen people, and how terribly wrong mankind can be when we turn our eyes from God. The four gospel accounts were read back to back, better showing readers what each author felt important to highlight. Acts went alongside the letters to the churches.
I was raised in the church, attended Sunday school my entire life, and for the first time the pieces came together. For example, I realized the Jewish nation experienced a civil war, splitting into two kingdoms. Israel (northern kingdom) went into exile in Assyria and, eventually, Judah (southern kingdom) fell to Babylon. The period of kings faded and the prophets communicated the messages of God to His people, even as they were scattered.
Take Jeremiah for instance. He came on the scene as Babylon began tearing Jerusalem apart piece by piece. He saw the distinguished citizens ushered off to Babylon, to assimilate into a foreign culture hundreds of miles away from their homes, and the beloved Temple which housed God's shekinah glory. Jeremiah prophesied to both the exiles – although he never stepped foot in Babylon himself – and also those left behind.
That popular verse we share with graduates, Jeremiah 29:11, "For I know the thoughts that I think toward you, says the Lord, thoughts of peace and not of evil, to give you a future and a hope," means much more when we realize how needed these words were during a terrible time in biblical history.
The prophet reassured the people of God – who had lost everything – that he would not turn his face away forever. It was a time of national lament (thus, the book Lamentations), but also a call to trust in the covenant promises of their God, the God of Abraham, Isaac, and Jacob. The people were displaced, living in temporary homes. They had to learn how to worship in a new way.
In a small way, we can relate to them in the year of our Lord, 2020. God would not abandon them and He won't abandon us either. God is always at work. Earlier in this same chapter, God told the exiles what they were to do. Jeremiah delivered the message:
"Build houses and dwell in them; plant gardens and eat their fruit. Take wives and beget sons and daughters; and take wives for your sons and give your daughters to husbands, so that they may bear sons and daughters—that you may be increased there, and not diminished. And seek the peace of the city where I have caused you to be carried away captive, and pray to the Lord for it; for in its peace you will have peace" Jeremiah 29:5-7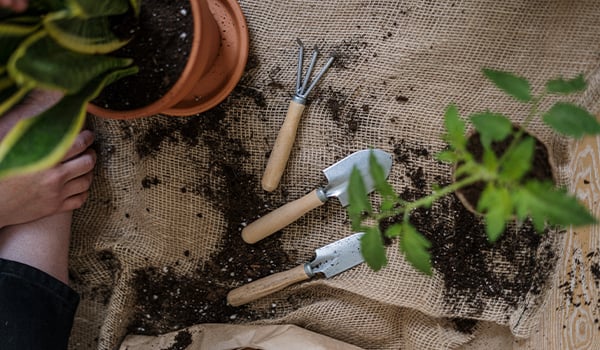 As Christians, we read the Bible to find comfort in our days. Individual passages serve as good reminders. Though these words are an ancient story written to people in a different time and culture, they are God's story and vital to our faith.
We, too, live in difficult times but it's nothing God has not ushered his people through before. Do as Jeremiah instructed: build houses, plant gardens, take wives, have sons and daughters, seek the peace of the city. Live. When things aren't going the way you think they should and you start to lose hope, remember how God delivered Israel, how it was His plan all along to deliver us through the precious blood of Jesus.
It's still our Father's world.
---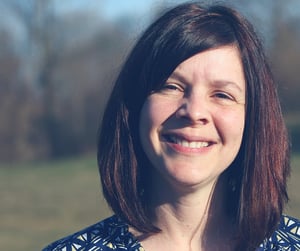 Writer and Bible teacher Traci Rhoades blogs at tracesoffaith.com. She believes in the communion of the saints and has a passion for exploring all the ways believers worship Jesus. A Missouri native, she now lives with her husband and daughter in rural Michigan. Her first book, Not All Who Wander (Spiritually) Are Lost, is out now. You can also follow her on Twitter at @tracesoffaith.