By guest financial blogger, Sharita M. Humphrey
Have you ever dreamed about sharing a product with the world that you knew would make a difference? Do you want to run your own show without having to answer to a boss? Has starting your own business crossed your mind recently?
At some point in life, many people dream of starting their own business. If you're in the planning stage, or even ready to launch your business today, there are some key business steps that are highly recommended. I compiled a few resources that I believe can serve you well.
Have A Plan - This is by far the most important aspect of starting your own business. This does not have to be a big assignment. However, business plans are great blueprints to incorporate at the start of your business if you can. SCORE is a free program for small business owners or for those who want to start a business. You can receive valuable business advice and assistance in helping you to construct your business plan. From their website, you can schedule an appointment with a mentor that can assist you in starting and growing your business.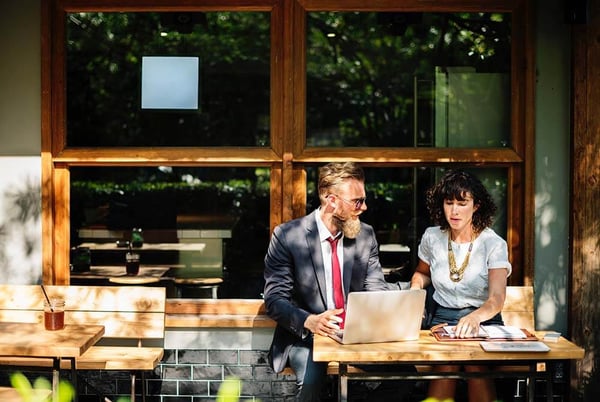 When starting your business, decide if you will be offering a product or a service. Some businesses have a combination of products and services. Identifying your target client or audience is very important. You want to serve those who will buy your products or services. Not everyone is going to be in your ideal target audience. Do a lot of research.
Another thing your business plan should include is how you will market to reach your ideal audience. It is often best to start with your warm market because you tend to have more access and could possibly build strong relationships that will convert to clients. Remember, people do business with people that they know, like, and trust.
We are in business to make a profit. It's often stated that it takes money to make money. You want to ensure that you have a financial plan in place. Incorporating weekly, monthly, quarterly, and yearly business finance goals is key to your success. Even if the original goals change over time, you will always need an outline to reference back to from time to time. Below are some financial questions to consider:
How much is needed to get your business started?
How will you fund your business?
Do you have a budget in place?
Having a budget allows you to have an overview of your business expenses. A budget will also allow you to see financially how much you can afford to put into your business. As previously mentioned, protecting your personal finances by establishing a separate business savings fund is highly recommended.
Take your time in this stage, really pay attention to the finances you have coming in and going out. Incorporating this principle for your personal finances will be a great asset to your business finances. Every big corporation has a budget and they stick to it to ensure they meet their bottom line. Don't re-create the wheel; the same rules apply to your business and personal finances. If you need to make changes or budget cuts to meet your goals, do it.
Business Essentials - In many states there are requirements for starting a business. Here are a few steps you may want to put in place:
Research

a. Selecting Your Business Name. In this step, be sure to search to make sure your name is not already in use. If you want to protect your business name or brand, you may want to look into trademarking.

b. Implement a Legal Structure. Deciding on the legal business structure that works best for you is something you want to think about early in the process. Meeting with an experienced tax professional or business attorney is highly recommended. If you decide to speak with a professional, see if they offer complimentary or reduced-cost consultations for startups.
Take the time to research the legal structures. A few that you can choose from are:
Sole proprietorship
Partnerships
Limited Liability Company (LLC)
S-Corporation or even a C-Corporation
c. Obtain FEIN (Federal Employer Identification Number). This step is needed to open a business bank account and for processing payroll in the future for your business. Visit the Internal Revenue Service site at irs.gov for more information on the steps to obtaining your FEIN.
d. Secure Appropriate License/Permits. Depending on the type of business you will be starting, you want to ensure that you obtain the correct licenses and permits to run a business in your city or state. These may vary by state. Some businesses may not require any at all to get started, so it's important that you check.
e. Open a business bank account. Opening a business account is necessary. You want to separate your business and personal finances. Keeping your finances separate along with proper record-keeping makes it easy for you or your tax professional to file tax reports. If you are audited, you want to show that you are a business owner that keeps proper records and are in compliance. Be sure to search your local area for banks or credit unions that offer small business banking services and products. Many will offer business checking and savings accounts for a small fee or no fee at all.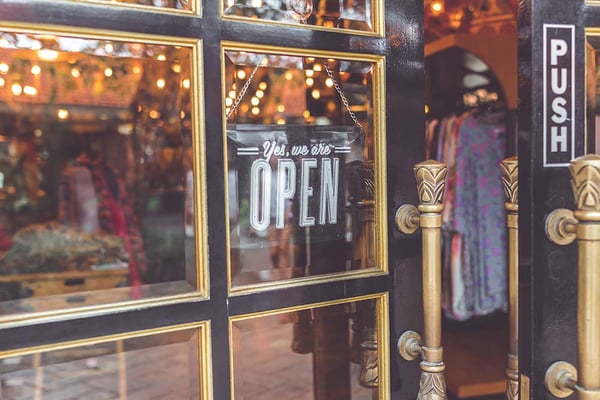 Don't Sell Yourself Short - Having a business is very exciting, and what's more exciting is securing your initial clientele. This is where you want to be the expert when it comes to your industry. Study the market; see what your competitors are offering, and how they are doing business. You may decide to offer a lower price for your product or service to attract customers. If so, be sure it makes sense to your bottom line.
Another great alternative is to offer a loyalty program or percentage off their first purchase. Ideally, you don't want to price yourself so low that potential customers question the value of your work. Like anything else, there may be three more of the same type of product or service that you provide. It is certainly okay to price your services or products based on their worth. Some people may suggest going to Susie or Bob down the road whose services are 35% cheaper than yours are and that's okay too. Set your price and be firm.
Keeping Your Commitment in Front of You - You're full of excitement and ready to soar. This is a good time to commit to researching your business and writing out a plan. Ask yourself, how much time will you will have to market your services? How will you make your business stand out? What am I willing to put to the back burner to succeed? Are you willing to get up early and stay up late to accomplish your goals?
Whatever you decide, commit to it and get it done. You must silence the distractions and stay focused.. Some people may start a business and it takes off right away. They may exceed their business goals in the first year or two. But for most, it will take steady hard work and adjusting your plan. Launching your own business is not a race. It takes time to grow. Just remember WHY you started offering your services. If you did a good job in the research phase then you can be confident that what you have to offer is a solution to your clients' problem or pain points.
Learn from Your Mistakes - Let's face it, nobody is perfect! Even the most successful person in the world has made mistakes here and there. The key is to not give up and to use every mistake as a learning experience.
Did you know it took Thomas Edison 1,000 unsuccessful attempts to create the light bulb? Just imagine if he had given up, how many of us would be sitting in the dark? Just keep in mind that if you made a mistake, you put forth the effort to try. A failure is preparing you to be better than yesterday. Every step you take to start your business is transforming you into the successful business owner that you want to be!
What other questions do you have? Comment below!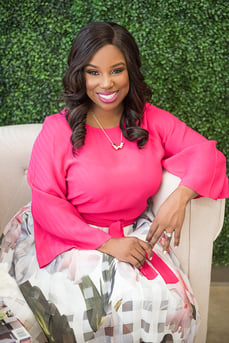 Sharita M. Humphrey is a certified financial educator and coach who teaches individuals, couples, and budding entrepreneurs, struggling with consumer debt, looking to improve their credit scores, and trying to achieve other long-term financial goals. Sharita's Debt Management Mastermind Program teaches her clients how to properly manage their business and personal finances in order to achieve multiple goals across a wide range of income brackets.