It saves you money, it increases your health, it tastes great, and it's easy to do. What is it?
Packing your lunch!
It can be easy, healthy, and satisfying to pack your lunch with a few suggestions. If peanut butter and jelly or leftovers are getting old, try these tips to make your food more exciting. Individually packaging food is time-consuming and prepackaged food is usually not healthy. We have suggestions for that too!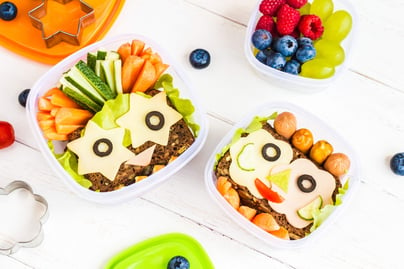 Whether packing lunch for your kids or for yourself, try these suggestions to gain the most satisfaction and health benefits out of packing your lunch.
1. Purchase a bento box or leak-proof container with sections
Having an all-in-one container with separate sections will make you want to pack fresh food. This type of container eliminates the need for wrapping each food item separately. It will also help you avoid prepackaged food. This saves you money and the risk of preservatives. Salads, sandwiches, applesauce, and bean spread can all have their own little section. You will learn to love color and variety when you are looking at your whole meal at once.
Check out www.yumboxlunch.com for one leak-proof option.
2. Mix up last night's dinner
At times, leftovers are great for the next day's lunch, so get in the habit of making a little extra. However, always eating the same thing for lunch can, at times, seem less appetizing. This is when you mix it up! Throw left-over protein in fresh mixed greens for a new salad. Add last night's veggies and some fresh herbs to a pre-made soup to give it a fresher taste. Reinvent your lunch with your leftovers to create new meals you can look forward to eating.
3. Switch up your sandwich
Rotate between wraps, pitas, and whole-grain breads. Even lettuce wraps can be a fresh alternative. Trade your peanut butter for hummus and try adding sprouts, cucumbers, or herbs to your basic turkey.
4. Plan ahead
It does take time to regularly pack a lunch, but it will be well worth it in more ways than one. Use this tool to calculate how much money you can save by packing your lunch.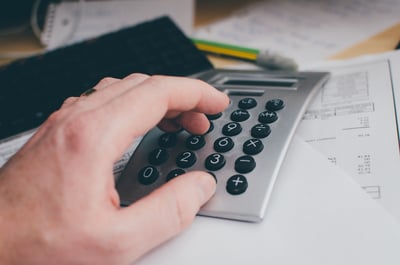 Packing fresh whole foods on a regular basis will do wonders to your health, and mixing it up will keep it exciting. But, you will need to plan ahead. Make larger dinners so you will have extras. Make rice, quinoa, beans, and hard-boiled eggs so that you have them to mix up meals throughout the week. Buy fresh produce and pre-cut what you may need for the week. Determine if one prep day or extra time each night works best for you and block off that time.
Invest in your health and the health of your kids by packing lunches.
Keep it fresh and exciting so that you enjoy your meals. If you stick to a routine, you will feel great knowing you are eating fresh food and saving money.