It's no secret that the overall cost of healthcare continues to rise at an alarming rate. It was projected that healthcare spending in the U.S. would increase by 5.3% in 2018 compared to a 4.6 percent hike just last year, hitting nearly $3.5 trillion.
That's TRILLION… with a T.
While many will speculate on the reasons for the sharp jumps in spending, it has become about as guaranteed as death and taxes, it would seem.
According to recent independent research done by the Kaiser Family Foundation, preliminary premium increases for insured Americans through the ACA exchange are expected to go up an average of 16.4% next year with some states as high as 41% more than 2018 rates.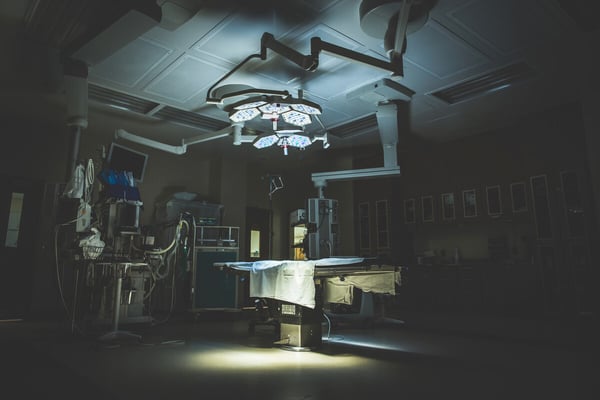 While these numbers don't exactly leave us with the warm fuzzies, Medi-Share is doing its best to steward the dollars our members contribute each month to help fellow members in need.
Our recent share increase was necessary to address the increasing cost of eligible medical needs, as well as the increase in high dollar needs submitted by the membership. In addition, Medi-Share works behind the scenes to negotiate with providers and ensure that members are getting the discounts they're entitled to when using our network of providers. This is just one more way we can be good stewards of member dollars.
As a Christian who selected a health care sharing ministry for your healthcare, we're guessing you're not just in it for the cost savings. Chances are the idea of being a part of a praying community that supports one another is also appealing.
"I retired at the end of 2016. We designed and built our retirement dream home in early 2017 and were moving into the new home the first week of August. Little did we know our faith would soon be tested like it had never been tested before. After suffering a sudden seizure on August 1st, my wife was diagnosed with glioblastoma multiforme (GBM). This significant brain cancer required immediate surgical intervention for removal of a lemon-sized tumor. After the surgery, she required an aggressive initial round of chemotherapy and radiation treatments. Her medical expenses began to quickly mount. Although our faith has remained strong, we were not expecting the level of support and partnership we received from the Medi-Share staff, as well as the prayers and sharing support of the other members. To see the Lord orchestrate my wife's healing using His body has boosted our faith in Him and the body of Christ. We are very thankful Medi-Share was there in our darkest hour." – Ronald R.
Time after time, we hear that Medi-Share members appreciate the shared values and prayer support, even more than the significant cost savings.
As if the savings and sense of community weren't enough, Medi-Share members also have access to a number of perks like excellent dental and vision discounts, FREE telehealth, our Extra Blessings program, the Manna Disability Sharing Program, and a FREE mobile app where members can link up with various Community Groups.
"Thanks, Medi-Share, for providing/including the [telehealth] service alongside sharing. In the past 3 years, I've used the benefit twice for minor issues that arose. It was a good experience both times. No waiting rooms. No missed work. Nice docs who provided good advice and treatment. Efficient and Effective. The way routine healthcare should be." – Heather S.
"Words can't describe my gratitude to the Manna program with Medi-Share. Being diagnosed with cancer is a scary event. The financial help I received from Manna helped me so much with a trying year. The cards, letters, and e-mails have been so encouraging to me, from people I never met! What a blessing that has been to me! So powerful and so good is our God. And I know without their prayers and words of encouragement, my life could have been so different. Thank you to everyone and Manna for the Love of Christ you have shown to me." – Alan D.
"My husband Greg and I have been extremely moved by your Extra Blessings ministry. We have experienced the love of God and His provision for our medical needs first hand with extra blessings. My husband had shoulder surgery due to years of increasing pain and declining mobility. We have been moved by the compassion of so many members to meet the needs of our outstanding medical bills. Thank you!" – Danae H.
Since 1993, members have shared in more than $2.8 billion in eligible medical needs. That's what healthcare sharing communities are all about – coming alongside one another and bearing each other's burdens.
As a not-for-profit, Christian Care Ministry does everything it can to keep costs down and save our members money. These savings are often used to impact the Kingdom, as in the case of the Miller family.
"My wife and I hosted the Dave Ramsey Financial Peace 9-week class at our house with other Christian families from our church. Prior to the course, my wife and I many times were at odds about our finances. As we journeyed through the course together, God touched our hearts to be more mindful of our giving and also being better stewards of our money. With the choice to join the Medi-share family, we have been able to open up other financial blessings for others with the money we save. We are able to tithe on the first day of each month, have taken on the sponsorship of two children in the Sudan to support their life needs, and are now working on developing a sustainable gardening non-profit to produce highly nutritional food for local families in need. We are blessed to be a part of this wonderful, giving community of fellow Christian families."
Conclusion
Don't let the impending rise in healthcare costs get you down. Members of health care sharing ministries have found the "secret sauce" when it comes to saving money and taking control of their healthcare. Even better, they have found a supportive, prayerful community. There's never been a better time to grow with our community of believers!