On May 21, 2001, my father Osvaldo Silvera passed away.


That day marked a great change in my life. Not just because I lost the presence of my earthly father, but because I lost my friend, my mentor, my teacher, my protector, my provider, my Superman.


I lost my model for being a good husband, a good leader, and a good father.


It was on that day, at 22 years of age, that I turned to my Heavenly Father seeking His presence, His comfort and His guidance. However, I couldn't help but be worried and fretful at that moment. I just didn't want to forget anything about my father. I did not want to forget anything he said, what he taught me, what he tried to show.


At that moment, I felt fear. What would I do when I became a father? Would I know enough? Who would I turn to when I had questions? What kind of example would I set? Would I be a good father?


Scripture shares in Pslam 68:5 that God is the "Father of the fatherless and protector of widows is God in his holy habitation." It's clear that God is interested in those who have experienced the pain of abandonment by an earthly father. The Lord longs to adopt all those who've experienced the pain of an absent father and does that through His Word. Our Heavenly Father seeks to be a presence to all those who feel alone and does that through the Holy Spirit.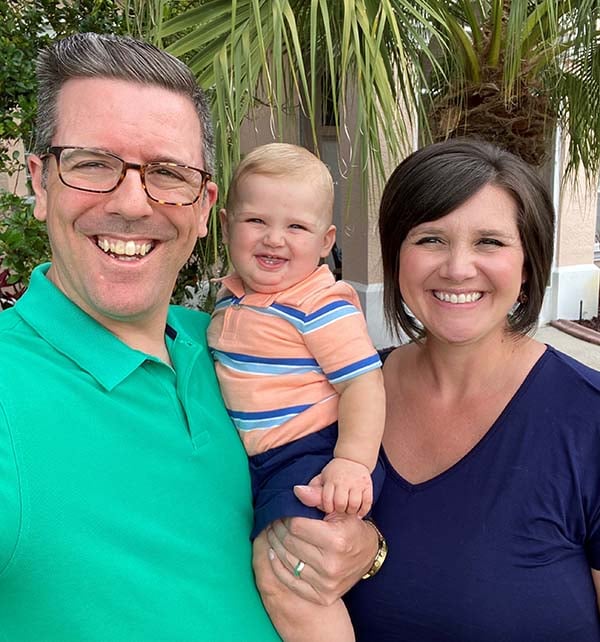 On August 22, 2020, my son Winston Leon Silvera was born and made me a father.


Reality set in on that day. I didn't have to fret or worry; I could simply turn to my Heavenly Father and know how to be a good father to my son.


Arguably the greatest need our society is facing today is for fathers to rise up and assume the mantle of their God-given roles and responsibilities in their families and in our communities. Thankfully, the Bible shares the qualities of a good father.


Deuteronomy 6:5 states, "You shall love the Lord your God with all your heart and with all your soul and with all your might." The direction of Scripture doesn't stop there. Verses 6-9 go on: "And these words that I command you today shall be on your heart. You shall teach them diligently to your children, and shall talk of them when you sit in your house, and when you walk by the way, and when you lie down, and when you rise. You shall bind them as a sign on your hand, and they shall be as frontlets between your eyes. You shall write them on the doorposts of your house and on your gates."


God's Word is telling fathers their responsibility is to teach their children. To love Him with all their hearts. God tells us how to do it. He tells us how to impress the command upon our children. None of this happens by accident; it happens on purpose and there should be a plan for it.


I've learned that it is possible for a man to be a Good father if they exhibit these Godly tenants.


Good Fathers Obey God

While Deuteronomy gives a basic set of responsibilities that any adult should follow, specifically, when a man becomes a father, those responsibilities are expanded. And there are things we look to model from our Heavenly Father to our children and those who have been placed around us to influence and guide.
First and foremost, a father should love God. Loving God and His word and pursuing Him is the basis upon which happiness is built and how relationships can be rightly prioritized. Matthew 6:33 says, "But seek first the kingdom of God and his righteousness, and all these things will be added to you." If you don't have a right relationship with God, it is difficult to think you can relate properly to others, let alone your children. You don't have to run from God. You can seek His peace, knowing that relationship will cause all the others to fall into place.


Good Fathers Love their Wife

Real love seeks to meet all the needs of another person. As is found in 1 Corinthians 13, "If I speak in the tongues of men and of angels, but have not love, I am a noisy gong or a clanging cymbal. And if I have prophetic powers, and understand all mysteries and all knowledge, and if I have all faith, so as to remove mountains, but have not love, I am nothing. If I give away all I have, and if I deliver up my body to be burned,[a] but have not love, I gain nothing. Love is patient and kind; love does not envy or boast; it is not arrogant or rude. It does not insist on its own way; it is not irritable or resentful; it does not rejoice at wrongdoing, but rejoices with the truth. Love bears all things, believes all things, hopes all things, endures all things. Love never ends. As for prophecies, they will pass away; as for tongues, they will cease; as for knowledge, it will pass away. For we know in part and we prophesy in part, but when the perfect comes, the partial will pass away. When I was a child, I spoke like a child, I thought like a child, I reasoned like a child. When I became a man, I gave up childish ways. For now we see in a mirror dimly, but then face to face. Now I know in part; then I shall know fully, even as I have been fully known. So now faith, hope, and love abide, these three; but the greatest of these is love."


It's critical that our sons and daughters understand that romantic actions are not an abandonment of manliness. Our sons and daughters are learning from us as fathers how to treat people. And, one day, they will treat their spouses and those close to them the same way they have seen a good father treat his wife.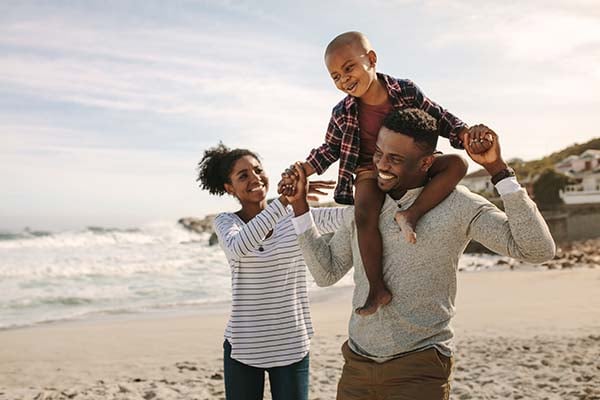 Good Fathers Love their Children

As we see in 1 Corinthians, love is more than providing material things. It's not a matter of buying things to impress or to receive love, but it's a matter of being there and not missing those special moments of life. Children interpret the time spent with them as love. Ephesians 6:4 instructs fathers, "And, you fathers, provoke not your children to wrath: but bring them up in the nurture and admonition of the Lord."


Good Fathers Act in Integrity

Integrity seems to be a word that has almost lost its meaning. As we look around society, we see elected officials, media personalities, sports stars, and entertainers who say one thing and do another. It's unfortunately commonplace to see men in leadership positions who have tainted reputations because they do not walk justly. Integrity should be seen in every area of our lives, whether it's in the workplace, in the home, fulfilling your promises in your personal dealings with another, and it even extends to things like prompt payment of your financial obligations and how you are fulfilling your commitments.


We should reinstate the level of importance God intended for fathers. There is strong evidence that our country's morality and spiritual integrity being at all-time lows is connected to the declining value placed on the role of fathers in society.
Conclusion

Fathers play an extremely important and vital role in our society and in our nation today, The Word of God challenges us to be good and godly fathers. We are not called to be perfect. Our final reward is not the privilege of sitting and saying, "I was a good father." The true final reward will be when the real good Heavenly Father, God himself looks us in the eye and says, "Well done, thou good and faithful servant."


The dates that define our relationships with our earthly fathers and with our children are important, vital, and critical, but they ultimately don't define us. It is our relationship with our eternal Father that does define and shape us.


On this Father's Day, I pray a blessing over all those who are fathers and soon-to-be fathers, that you would walk out the steps necessary to be a good father in modeling our Heavenly Father.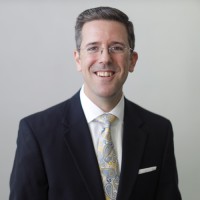 Evelio Silvera is the Vice President of Government Affairs and Communications for Christian Care Ministry. He and his wife, Lorri, are the proud parents of Winston.