According to a new Cleveland Clinic Survey, Only half of all men surveyed said they get regular checkups, and 72 percent would rather clean the bathroom than see their doctor.
The number one excuse men use to avoid the doctor is they are too busy. Most professionals agree that many more women than men see their doctors regularly.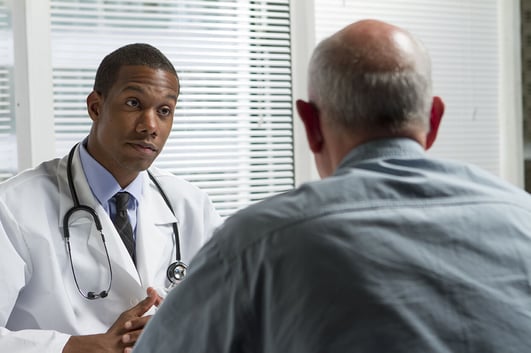 Men have many health concerns unique to them such as enlarged prostate, prostate cancer, male infertility, erectile dysfunction, and low testosterone. In addition, men are at risk for many diseases that are not gender specific.
Cancer and heart disease are the top two causes of death among men in the U.S., but with early diagnosis, treatment is often very successful. Not only are some health concerns exclusive to men, sometimes health concerns have different symptoms for men than for women, such as stroke. Most importantly, some serious health concerns may come with no symptoms at all. For this reason, it is essential to have regular visits with a doctor.
The American Heart Association has published their top 10 reasons men put off seeing a doctor:
"I don't have a doctor"

"I don't have insurance"

"There's probably nothing wrong"
"I don't have time"
"I don't want to spend the money"
"Doctors don't DO anything"
"I don't want to hear what I might be told"
"I've got probe-a-phobia"
"I'd rather tough it out"
"My significant other has been nagging me to get a checkup"
While these things may be true, no excuse in the book is going to replace the importance of seeing your doctor regularly.
Men's reluctance to see a doctor may be the primary reason men have higher rates of some diseases and a lower life expectancy than women. Diana Sanchez, associate professor of psychology at Rutgers University says, "Men can expect to die five years earlier than women, and physiological differences don't explain that difference."
The need to increase men's health awareness has driven the creation of The Movember Foundation. This initiative increases awareness of men's health issues and encourages men to seek medical guidance and routine tests.
The Movember Foundation is a charity whose goal is to stop men from dying too young. Their main focus is on prostate cancer, testicular cancer, mental health, and suicide prevention. This organization provides specific suggestions for men:
Make man time - It's important for men to have strong relationships and to spend time enriching those friendships.
Talk - Being there for a friend is important, but take time to talk to a friend yourself; it can be life-saving.
Know thyself - Perform regular self-testicular exams. Understand what is normal and what is not.
Move, more - The Department of Health and Human Services recommends 150 minutes of moderate exercise a week or 75 minutes of vigorous exercise, plus strength training twice a week.
Help change these statistics and schedule your annual physical today. Know what's normal and what's not, and ask questions. Take action to reduce your risks and improve your health. Maybe even grow a mustache this November.
Check out the Medi-Share Wellness Library for free health and wellness tips!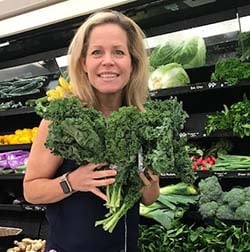 Debbie Ryan is a Public Relations Specialist with Medi-Share. In addition to being a wife and mom, Debbie is passionate about health and wellness, and encourages others in healthy living every chance she gets.